7th may new fresh start!
Hello Gunzodus players,

As everyone already heard gunzodus is going to survive next fresh start on 7th may due to people wanted it.

We have already started to re-send email advertises so everyone might know that we are going to rework server at all.(maybe you have already recieved)

Following things are going to be changed : https://www.gunzodus.net/?subtopic=wipe



In-Game Coins Shop
Ferumbras Ascendant final boss room


Werewolf helmet and enchanted werewolf helmet
Ferumbras Ascendant reward room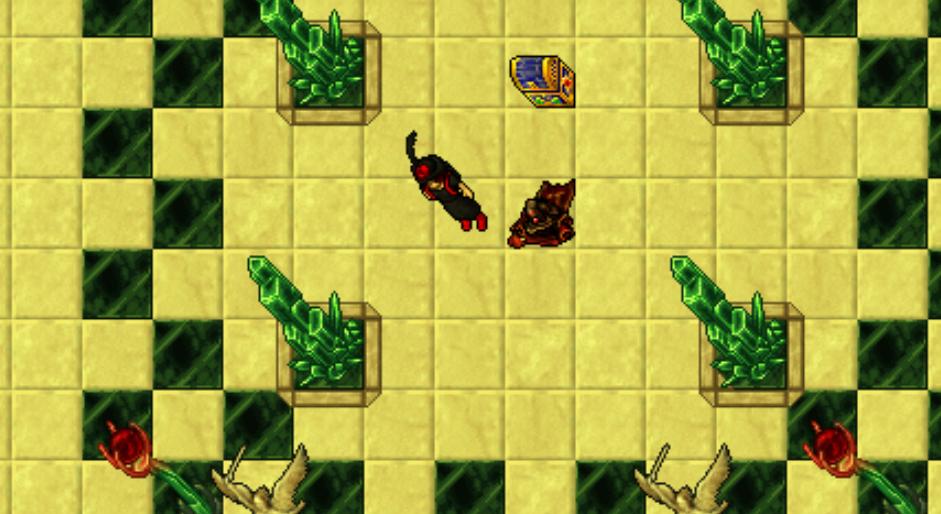 Lobby room in city war arenas
Team Battle map nr.2
Team Battle map nr.3


Everyone who logs in first 5 hours since server starts earns free Gunzodus Magic Box. (one per IP)

We hope to see you all on the start and we wish you a lots of fun as for all the years you had before.

Yours,

GunzodusTeam.
Comments: 9
In-Game Store Update!
Hello,

After today's server save we have added new functioanlity to Gunzodus. Now you will be able to buy everything directly from the Tibia Client Shop system.


Hope you enjoy the update!
Yours,
GunzOT Team.
Comments: 3
Ferumbras' Ascension Quest
Hello,

Today we have added missing quest the Ferumbras' Ascension Quest.
http://tibia.wikia.com/wiki/Ferumbras'_Ascension_Quest

You need to kill 7 hard bosses then use the teleportation rod on the The Godbreaker (golden piedestal).
After doing this you might be able to challenge an Ascending Ferumbras.

There's a chance of obtaining Ferumbras' Hat during this Quest.





This quest should be working 95% real like but we didn't finish latest mission,killing the ascending ferumbras it should be possible to challenge him in next two days since this update.

We have also fixed digging the swamp in venore places (chance to get the leech).
We have increased terofar exp gain by 10-15%.
We have fixed bugged doors to the pirate boss.
We've also created werewolf helmet enchanting but we didn't add NPC in-game yet should be there in next two days too.
We have added minotaur guard into the minotaur task counting.
Also we have fixed some bot issues all might be fine now.
Comments: 5